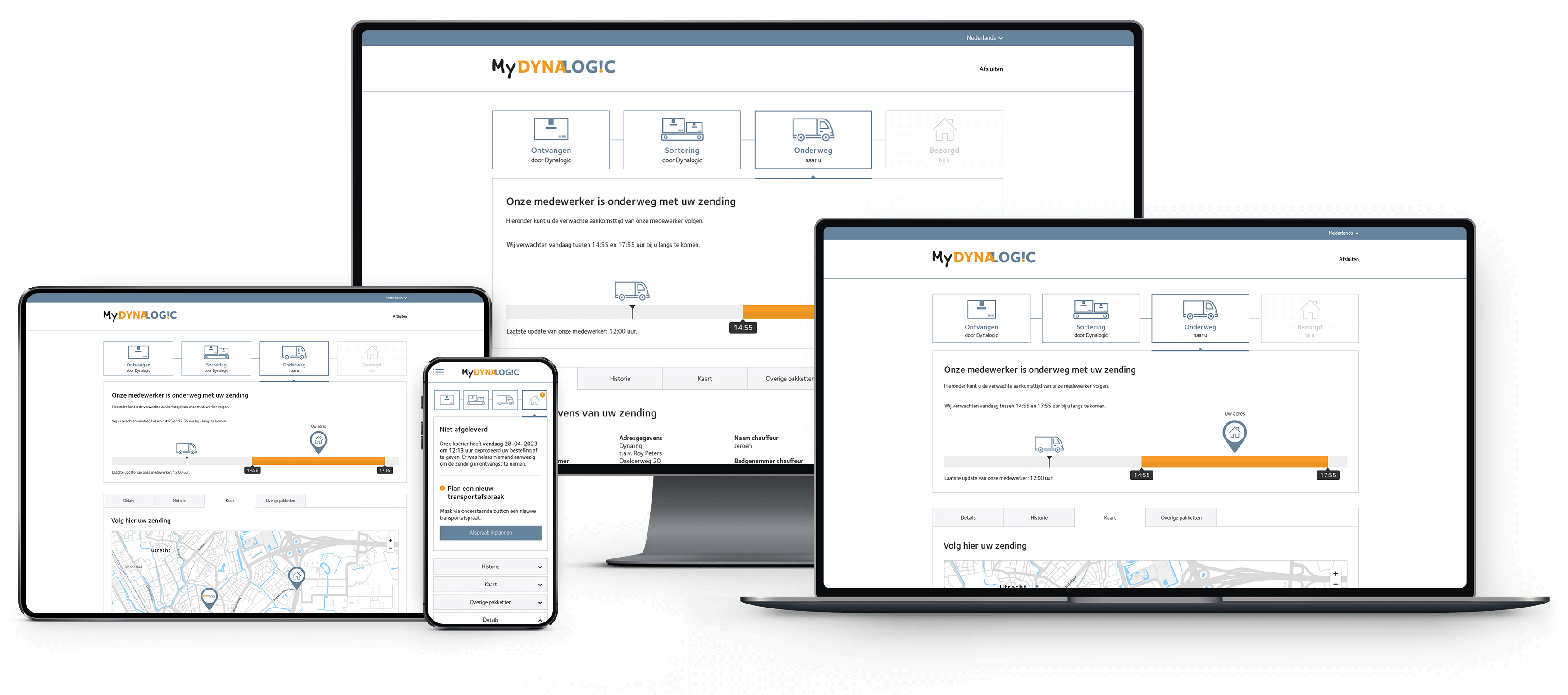 Information in real time through personalised communication
We are passionate about communication and information. We keep consumers informed of the status of their package in real time. From the moment a parcel leaves our depot, it can be tracked in real time using our track & trace module. Through personalised communication via email and SMS, we keep recipients informed of the expected delivery time and tell them what else consumers can expect from us.
Our track & trace module with dynamic ETA is constantly updated and continuously provides the recipient with the correct delivery information. The progress indicator shows exactly what stage the package is at. Every stage within the (customer) journey is explained. . If we expect to arrive earlier or later than communicated, we not only adjust the ETA, but also proactively send an SMS to the recipient. Finally, an FAQs module within the track & trace environment answers questions about the delivery. All communication can be fully personalised and branded to suit you.
What we do for you and your customers:
All information available to the client and recipient
Always up-to-date through personalised communication
Real-time track & trace
Communication adapted to the customer's wishes
Easy, user-friendly and clear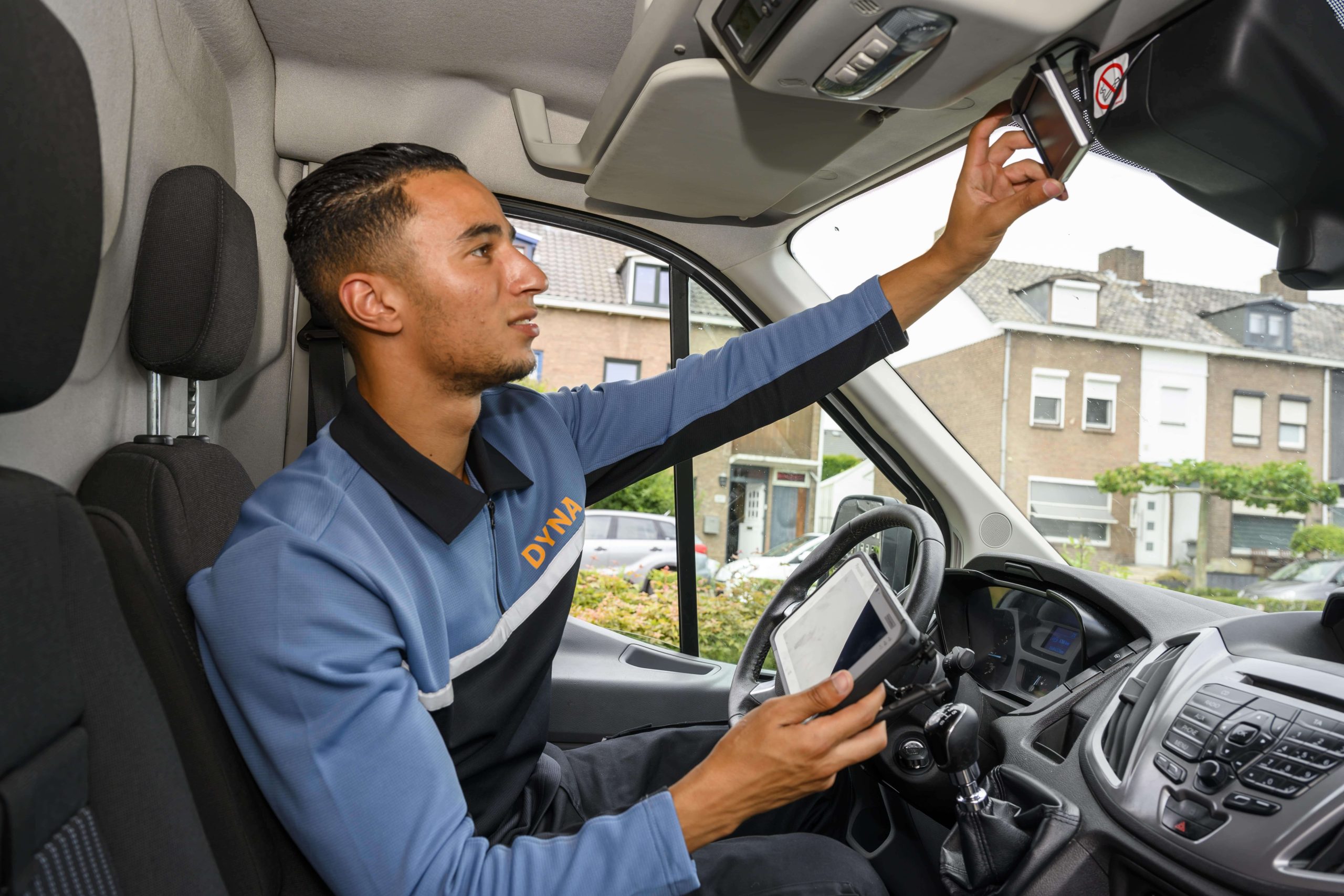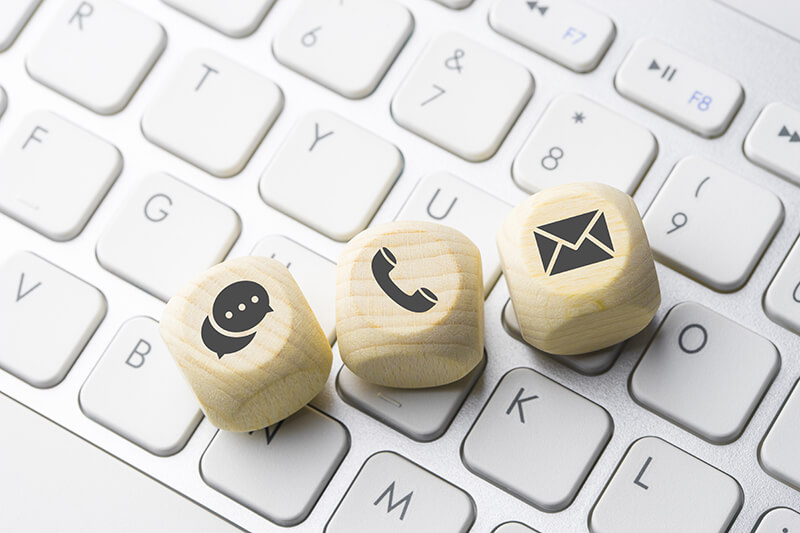 Dynalogic never stops innovating
Keen to know what Dynalogic can do for you? Contact us.