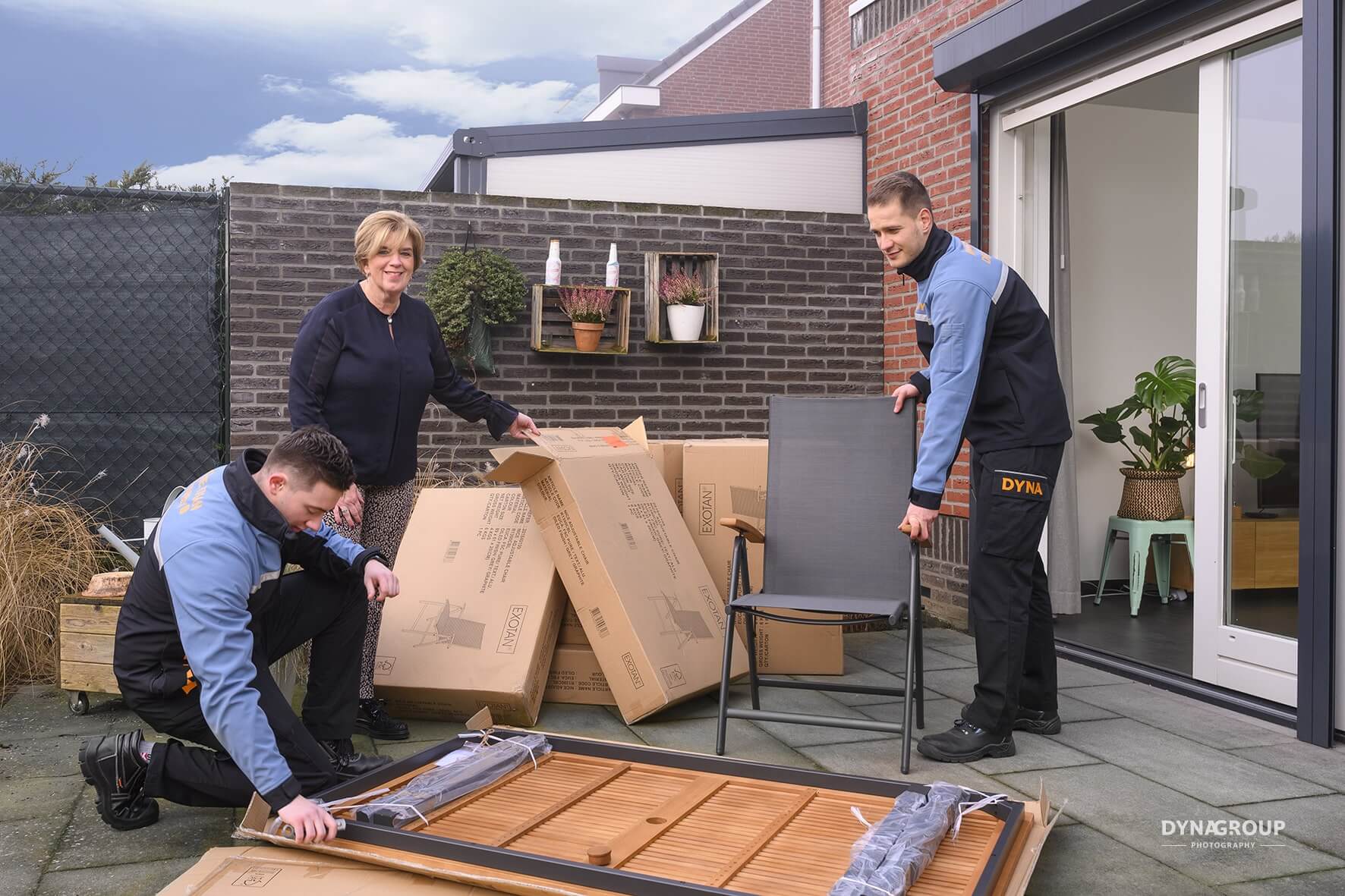 From (doorstep) delivery to maximum convenience thanks to assembly and disposal of old products
Dynalogic delivers home & living products, such as furniture, cupboards, mattresses and beds, to anywhere in the home at any chosen time. With a standard doorstep delivery, the products are placed behind the front door, up to the fourth floor. With a full-service delivery, Dynalogic delivers to any place in the home, and the product is carefully unpacked and expertly assembled.
Convenience for the customer
With our high-quality assembly of sofas, beds and cupboards, we really will make life easier for your customers. They can immediately enjoy the purchased product. Our trained delivery staff have the right tools and know exactly how to assemble the purchased products. They have also received special training for mattresses and beds too.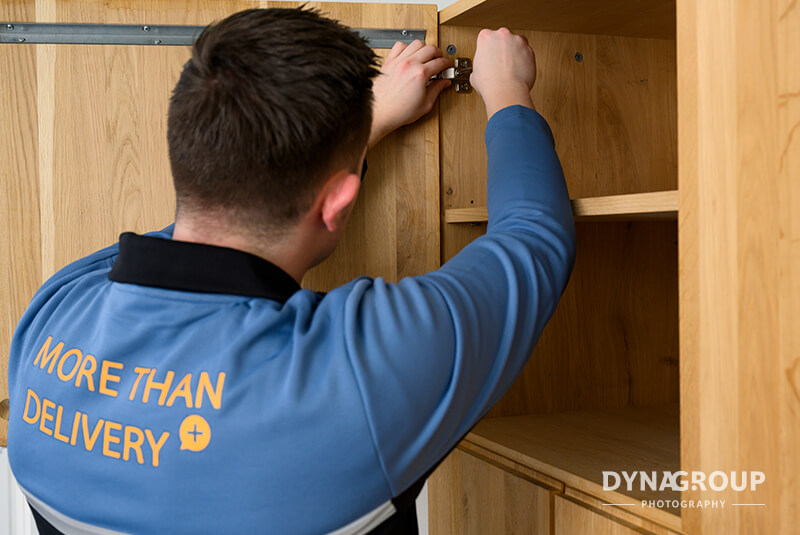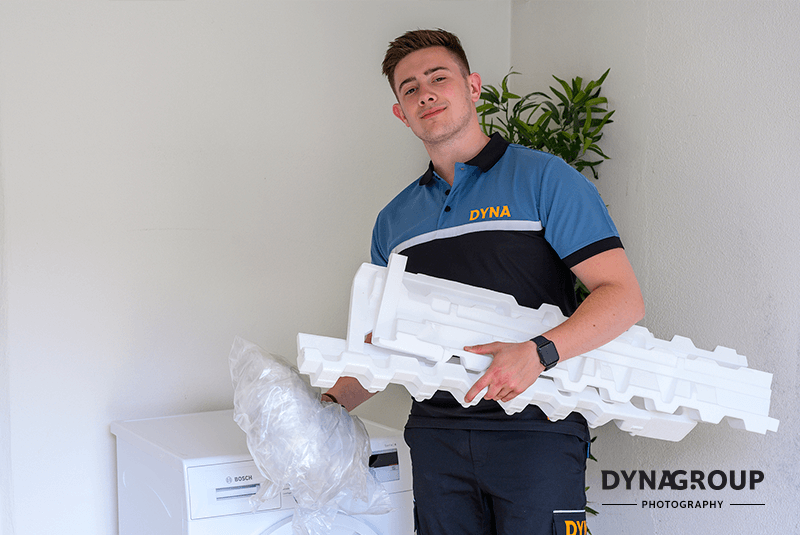 A unique feature of our service is the option of handing old products over to the delivery person. Packaging materials are, of course, taken back.
What we do for your customer:
Delivery at any chosen time
Placement at the desired location in the home
Careful unpacking of the new product
Assembly of the product
Possible demonstration of the product ordered
Taking away of old products
Taking away of packaging materials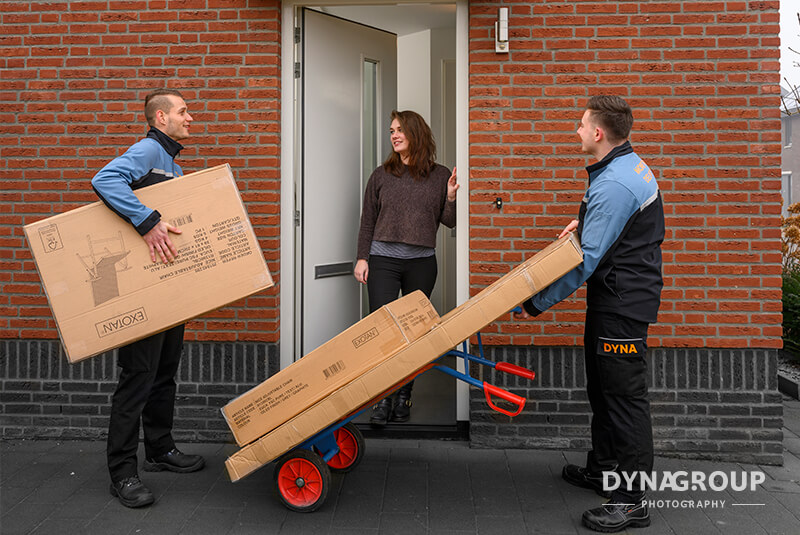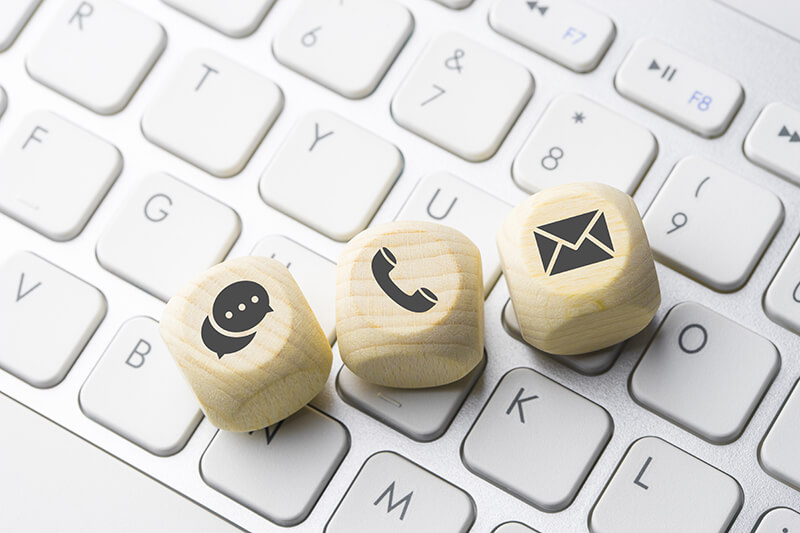 Dynalogic never stops innovating
Keen to know what Dynalogic can do for you? Contact us.