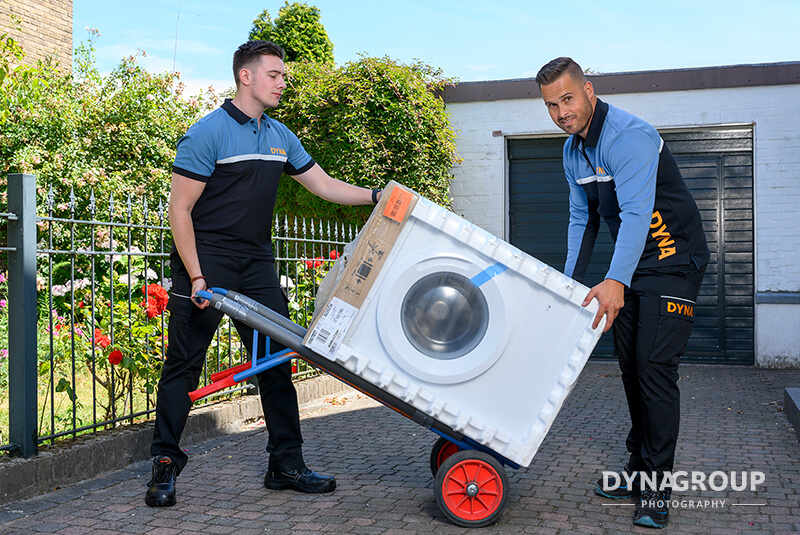 White goods delivered by appointment and with maximum convenience thanks to Dynalogic's full-service delivery
Dynalogic is a specialist in the delivery and installation of white goods, such as washing machines, dryers, dishwashers and refrigerators. We have been providing this service for major players in the market for years now. As standard, we deliver to the doorstep of a home at the desired time. This means that we deliver up to the fourth floor. A doorstep delivery is a basic delivery, but Dynalogic also offers a full-service delivery where the product is placed in the chosen location inside the home and, if desired, connected and installed. Our specially trained delivery staff will connect the appliance professionally, make it ready to use and demonstrate how the product works.
Fitting, connection and testing
We offer the option of having white goods fitted, connected and tested. For example, we can fit a built-in oven or connect to a pull switch. By separate arrangement, a select group of specially trained technicians will carry out this work. This is very convenient as it means that there is no need to call out an installation engineer.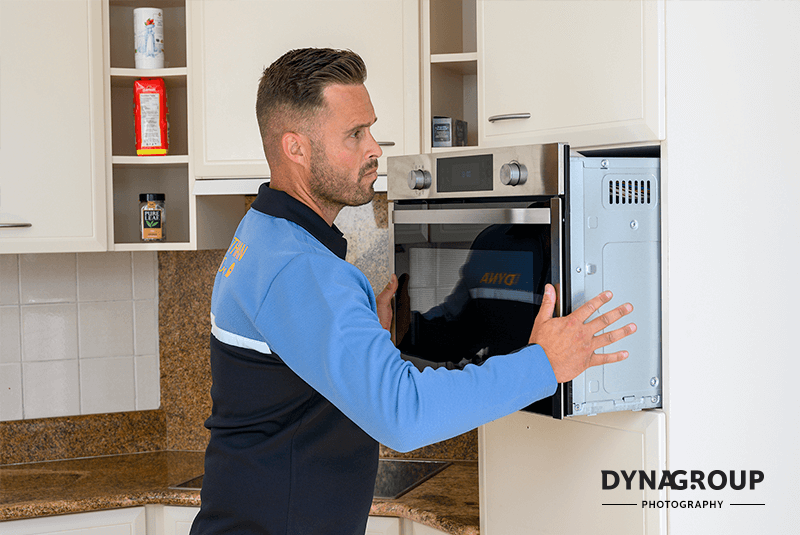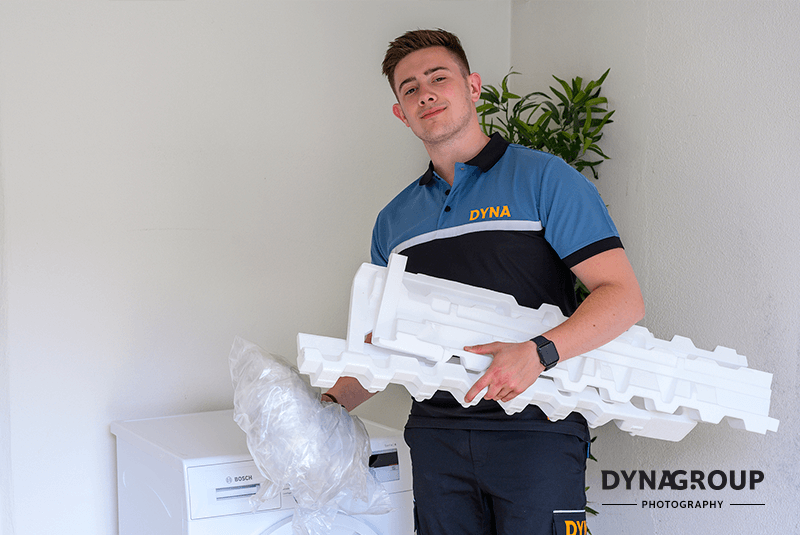 For all electronic products, with both doorstep and full-service delivery, a similar old electronic appliance can be taken away if desired. This way the customer is not left with old appliances and these are processed and disposed of by Dynalogic in a sustainable manner. Packaging materials are, of course, also taken away and processed.
What we do for your customer:
Delivery at any chosen time
Placement at the desired location in the home
Unpacking of the new appliance
Installation of the new appliance
Possible fitting and assembly work
Demonstration of the product ordered
Taking away and sustainable processing of old appliances
Taking away of packaging materials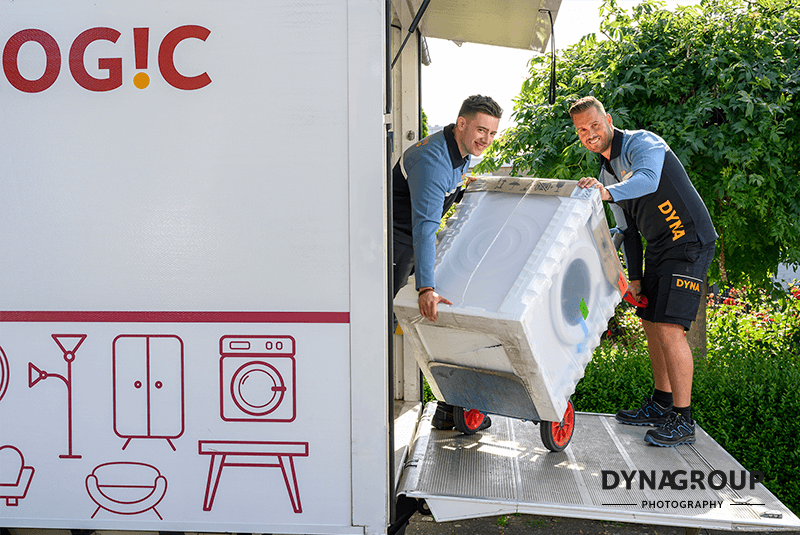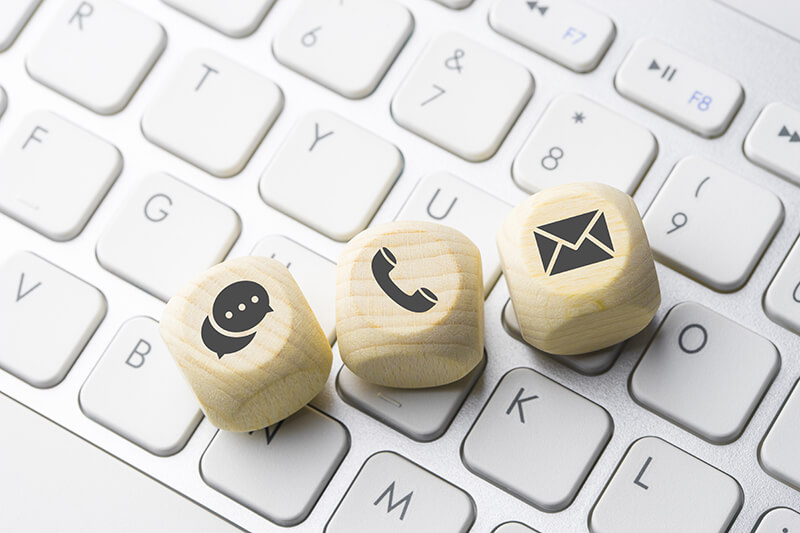 Dynalogic never stops innovating
Keen to know what Dynalogic can do for you? Contact us.